At Nexon America I was hired as a contract Web Designer where I worked on a massive amount of projects to support their library of 10 online games and other support sites. I worked on everything from UI Design to banner ads. The biggest project I worked on was a responsive redesign of Nexon.net. The site is meant to give a broad overview of Nexon and the games that they offer.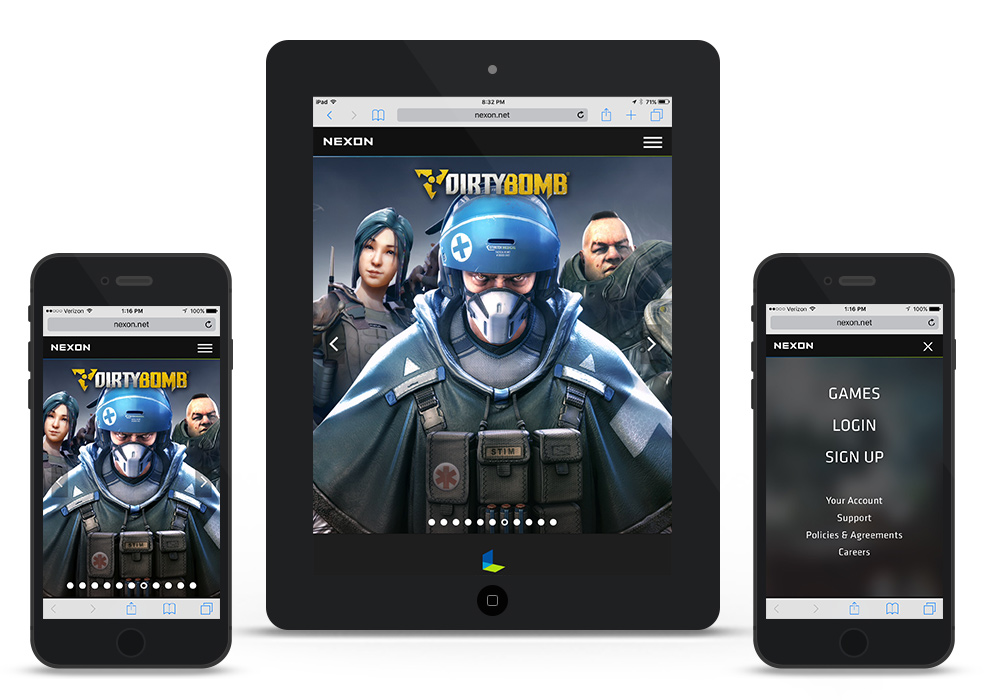 I was responsible for designing the site for all mobile devices and desktop, presenting each iteration to internal stakeholders. I was responsible for everything from the User Interface to making adjustments to all key art to make it responsive. Below is a carousel of screenshots of the desktop site.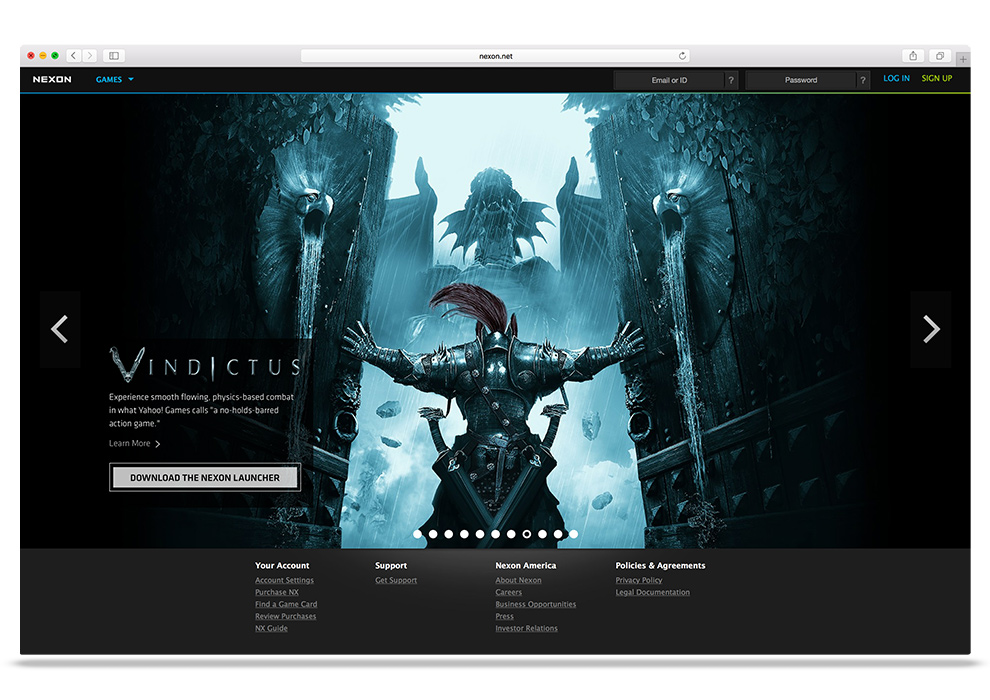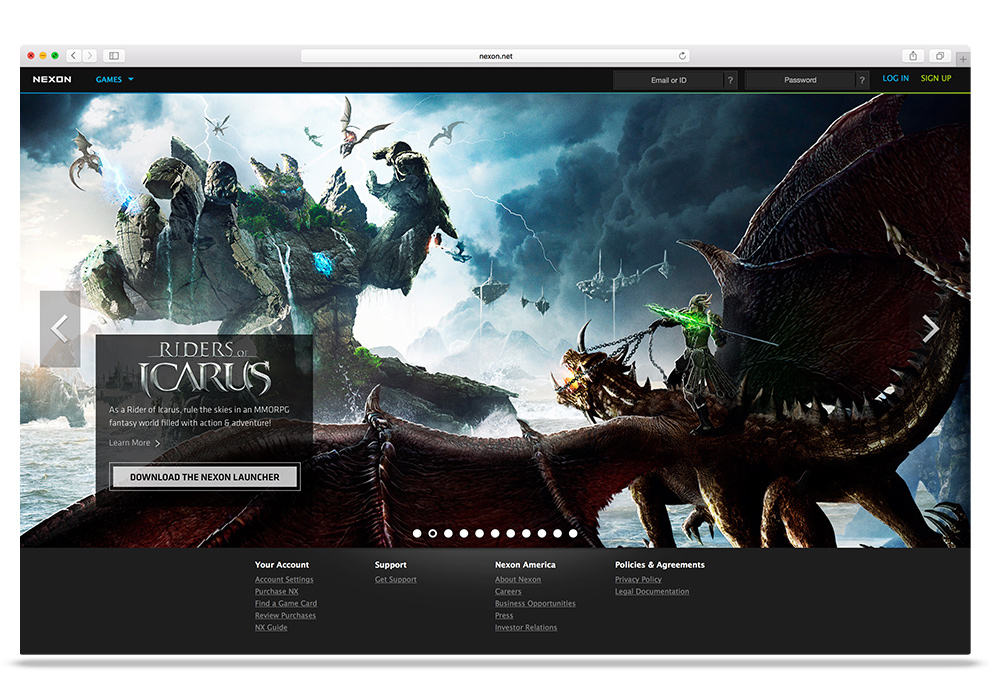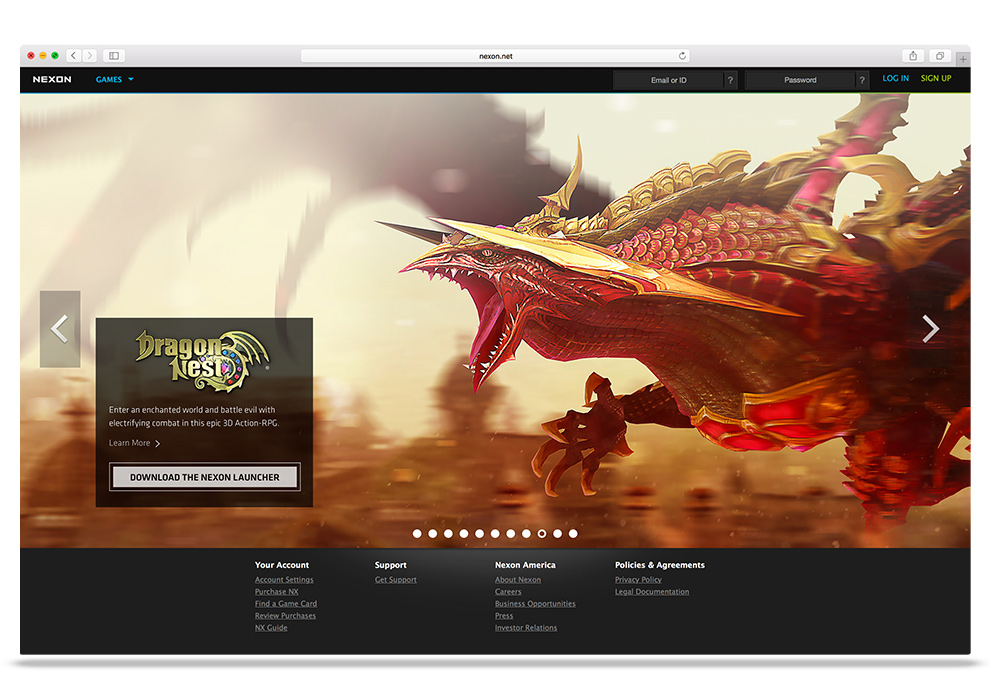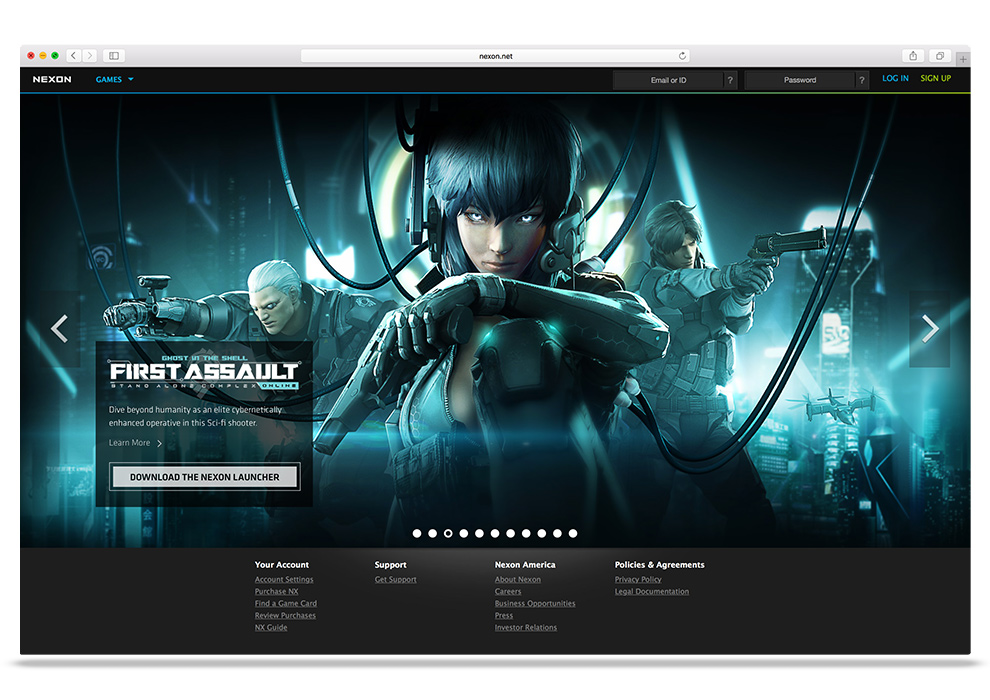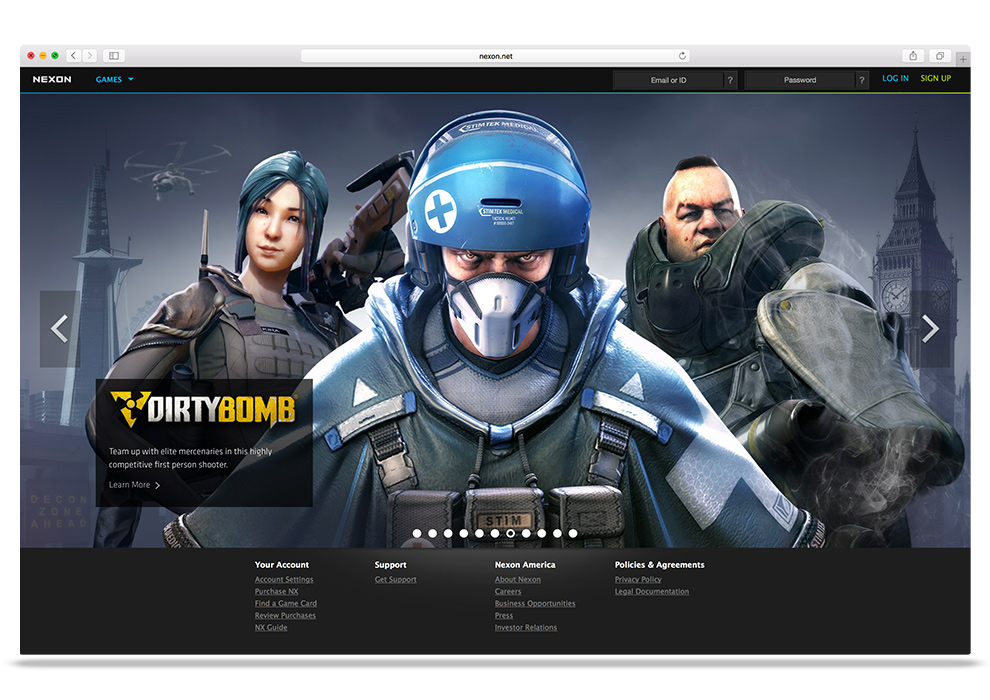 ---
One of the most recent releases at Nexon is "Ghost in the Shell: First Assault". For the beta release I worked on ad banners, graphic skins for social media, and email blasts as well as support graphics the Nexon Launcher and the Customer Support Center. I also did some UI/UX work on the Beta Registration. Below is a User Flow and then the finished product.